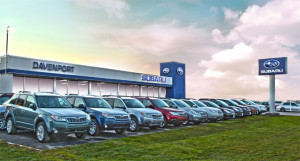 Davenport Subaru succeeds with DealerPILOT!
Congratulations to Davenport Subaru on their successful DealerPILOT Implementation!
Mike, Skye, Lise, Veronica and many others worked together seamlessly with our implementation team to roll out DealerPILOT HR and Compliance Automation across all departments in the dealership.
Davenport Subaru had very good systems and processes in place, but of course they were pretty much all manual and paper based procedures.  With DealerPILOT automation all of the time consuming and inefficient paperwork is gone leaving more time for running the dealership and serving customers.
Watching customers absorb and understand just how powerful DealerPILOT is in streamlining workforce management processes, reducing HR and Compliance program effort, and eliminating paperwork is probably one of the most satisfying things to witness as we roll out our solution.
Looking forward to many years of success for the Davenport Subaru team using DealerPILOT!